Programming dreams into reality.
Partial Skill Set
Software Development
Software Engineering
Agile Methodologies
C++
C#
Distributed Systems
Web Services
.NET
SQL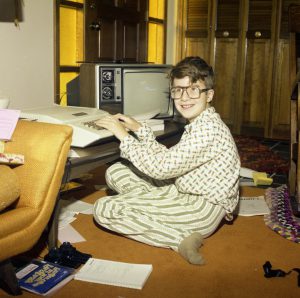 Paul is a software architect/developer with extensive experience. He got an Apple ][+ computer when he was 10 years old and has been programming ever since. In grade school, two of his favorite books were "Beyond Apple DOS" and the Apple ][+ technical reference manual. In high school, he designed his own compiler and a data compression algorithm. He won several city-wide science fairs with those projects. He also upgraded to a Commodore 128, which was way cooler than the Apple ][+. In college, he upgraded again to a PC clone. He even convinced his parents to spend the additional $499 for a 40MB hard drive! When not in class or studying, he singlehandedly wrote the PC versions of two music applications (sYbil and Tonal Recall) for a music software company. Reviewers of sYbil called it "impressive" and "amazing."
Recruited right from college, he joined Microsoft and worked on products such as MSN, SharePoint Learning Kit, and Office 365. He received several patents while working there, including patents related to client/server synchronization and interactive soundscapes.
After 22 years at Microsoft, he decided to try something new: Galden Studios.
In his spare time, Paul likes to work on the computer (seriously!), read, watch movies, and grow in his hobby of photography. His wife sometimes catches him day-dreaming of what life would be like if he was Spider-Man. That's a dream he hasn't figured out how to program yet…
A good programmer is someone who always looks both ways before crossing a one-way street.Doug Linder